Mr. Ash 110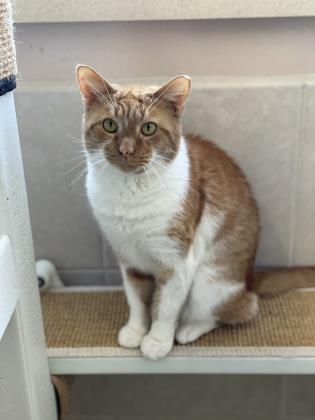 Mr. Ash 110
Mr. Ash has graduated from an undersocialized "working cat" to a much more confident companion. He will likely do well in a home with another social cat to show him the ropes and continue to work on his socialization with people. Yancy may revert back to being nervous in a new environment, but with patience and love we know that he will become social and affectionate once again.
To inquire about adopting, please visit https://clevelandapl.org/cat-adoptions-survey/ to complete an adoption survey. Know that we will respond to inquiries based on the timestamp of the email receipt. An adoptions associate will contact you via phone to review your survey and complete the process if you are eligible to adopt. You must be ready to adopt right away, as we will not be offering holds. Due to call volume, we will not be able to accommodate phone calls about specific animals until you have completed the online adoption survey. We are only able to assist clients by appointment. All services require face-coverings, including those that take place outside.
The adoption fee for kittens 5 months and under is $95 and $50 for adult cats.
Adopt and enroll this pet in a Trial of Insurance (accident coverage). Call 1-866-600-2584 to learn more today!