Moira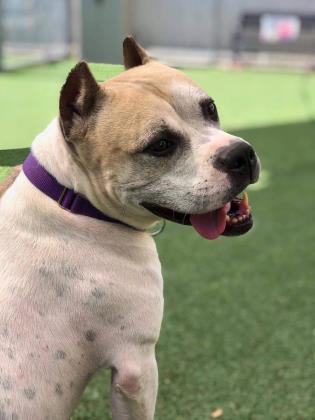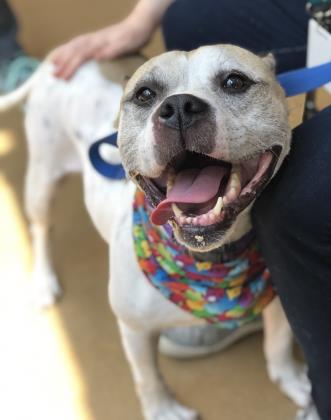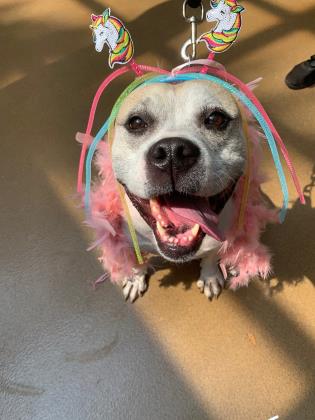 Moira
Moira can be a little shy around new people, but it doesn't take long for her to warm up. While at the APL, Moira has been on many field trips to all different places. When you come to meet her she can tell you about all the best places to hike and how much fun you'll have together when you hit the trails. Moira is well behaved on car rides and once she gets to know you loves a belly rub and hugs as much as she loves being on a hike. Moira is ready for her next adventure!
To inquire about adopting, please visit https://clevelandapl.org/dog-adoption-survey/ to complete an adoption survey. Know that we will respond to inquiries based on the timestamp of the email receipt. An adoptions associate will contact you via phone to review your survey and discuss next steps in the process. You must be ready to adopt right away, as we are not offering holds. Due to call volume, we will not be able to accommodate phone calls about specific animals until you have completed the online adoption survey. In-person meet and greets prior to adoption are currently offered for dogs and will be by appointment only, outside of our building, and after the phone counseling is completed. We are currently unable to accommodate any walk-ins or in-person browsing; we are only able to assist clients by appointment at this time. All services require face-coverings, including those that take place outside.
The adoption fee for dogs is $125 + $21 county license.
Adopt and enroll this pet in a Trial of Insurance (accident coverage). Call 1-866-600-2584 to learn more today!